Fast, flexible and precise aspherical measurement technology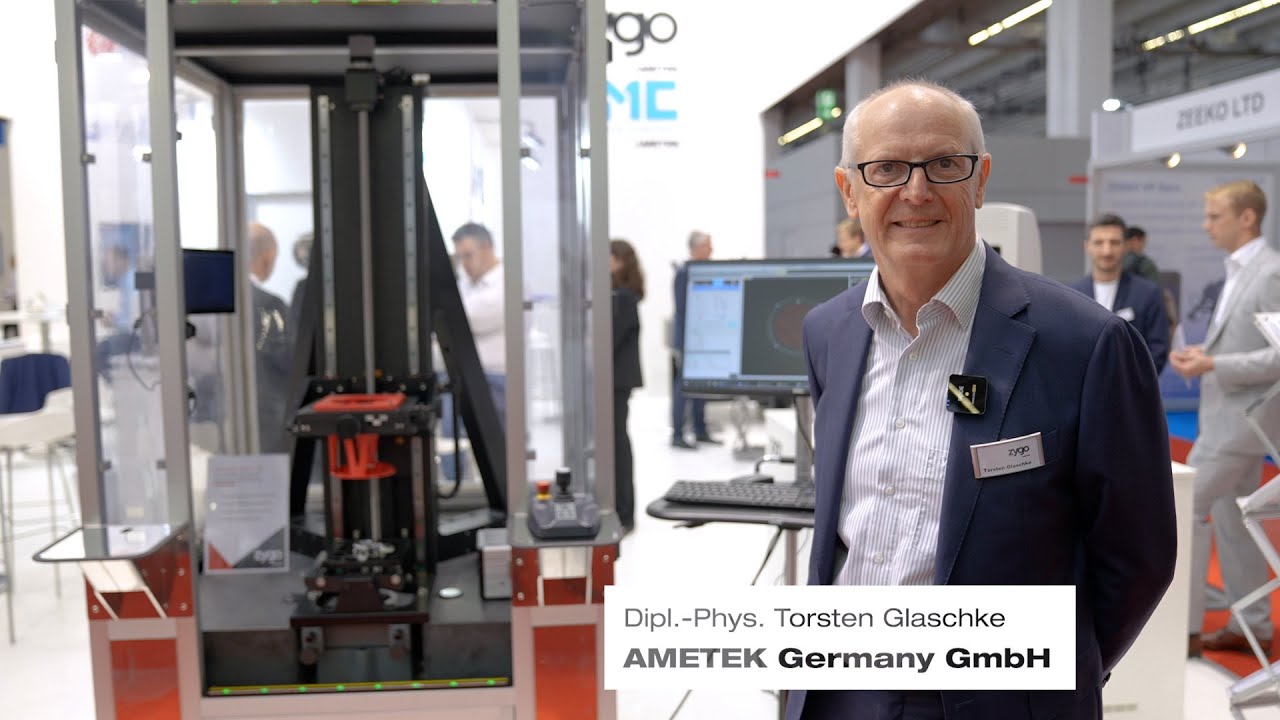 Zygo Ametek @ Optatec 2022! Manufacturing advanced optical metrology systems and ultra-precise optical components and assemblies is the mission of exhibitor Zygo Ametek. As a trade show highlight at Optatec in Frankfurt, the company introduced the Verifire VTS, a specially designed interferometer workstation for aspherical optics.
Dipl.-Phys. Torsten Glaschke, Account Manager of Zygo Ametek Germany, explains: "We have the advantage here that we can measure aspherical surfaces very quickly and efficiently. Significantly more efficient than with conventional methods, the device allows us to measure very many aspheres in a short time."
The topics covered by Optatec are steadily gaining in importance. Optical technologies are being driven by ever-stricter quality requirements, as well as by expanding use of automation and digitalisation. Nowhere else do international experts, manufacturers and users of optotechnology and image processing meet in such a focused manner as at Optatec.